LED Black Hexagon Pendant Light Office Hexagonal Ceiling Lights 500mm
$999.00

This led black hexagon pendant light office hexagonal ceiling light is widely used in offices, living rooms, classrooms, Gym, etc.
Brand: OPPNO Light
Manufacturer: OPPNO Lighting
Size: 500*500*80mm
CCT: 2500-6500k
Voltage: DC110-286v
CRI > 80
Wattage: 48W
Lumens: 5000lm
Certificate: CE/RoHS/UL/FCC
Warranty: 3 years
Black Hexagon Pendant Light Describe
Name
black hexagon pendant light
Diameter
400/500/600/800/1000mm
How to it works?
As more and more of the world's leading companies such as Google, Twitter and Linkedln adopt creative office spaces, people's requirements for office environments are getting higher and higher, and the demand for office lighting products is also more stringent.
In addition to the basic lighting function, these hexagon pendant lights have more decorative properties compared to other lighting products. Therefore, choosing a good office light is extremely important for office space design. The new pendant light"Zhi Soft", designed by the well-known brand OPPNO Lighting, is an example of high-end office and conference room lighting.
This hexagonal ceiling light uses high-end driver and led beads, has a modern appearance, bright lighting, each hexagon can be combined into different shapes, so that your work environment is no longer boring!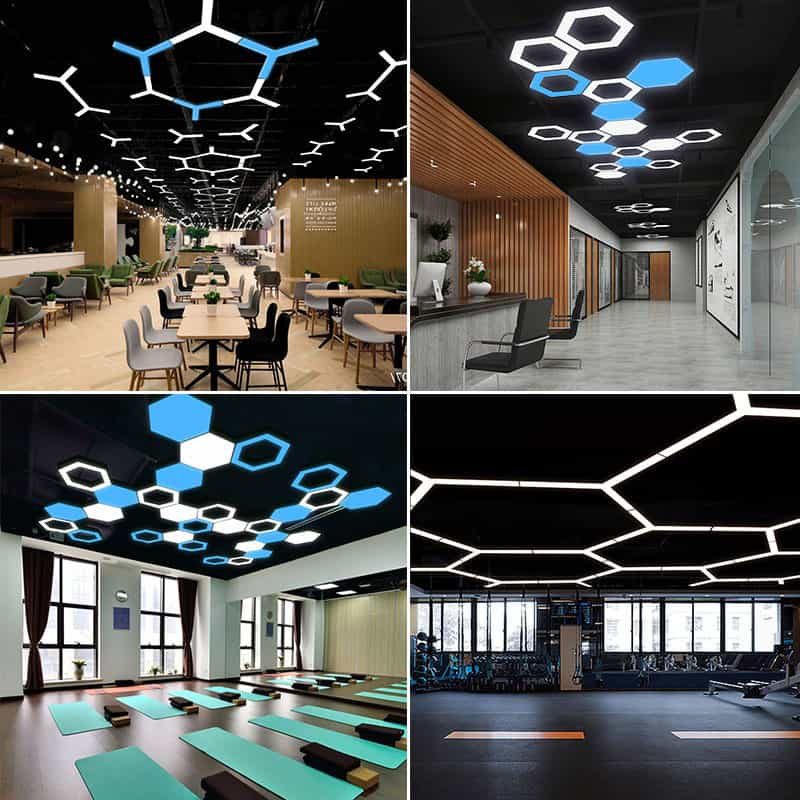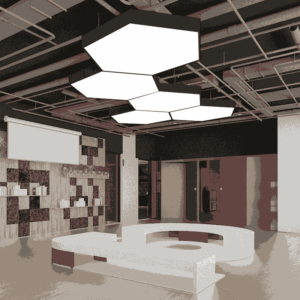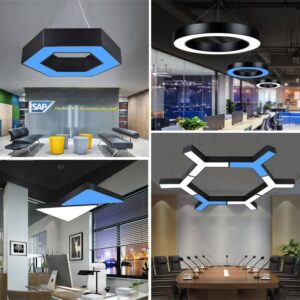 Q & A
There are no questions yet
Products Reviews