LED Night Light Bing Dwen Dwen Mascot of The 2022 Olympic and Paralympic Winter Games in Beijing China
$199.00

Bing Dwen Dwen is the official mascot of the 2022 Olympic and Paralympic Winter Games in Beijing, China. It is intended to embody the passionate spirit of the Chinese people.
Brand: AUCCE
Manufacturer: OPPNO Lighting
Size: 76*28*42cm
CCT: White/Warm white
Voltage: AC 5v
CRI > 80
Wattage: 3W
Lumens: 300lm
Certificate: CE/RoHS/UL/FCC
Warranty: 3 years
Bing Dwen Dwen Describe
Name
bing dwen dwen led lamp
Features:
Bing Dwen Dwen is the official mascot of the 2022 Olympic and Paralympic Winter Games in Beijing, China. It is intended to embody the passionate spirit of the Chinese people. The name "Bing Dwen Dwen" combines two Chinese words, the first meaning "ice", the second meaning "firm and resolute". Bing Dwen Dwen is an ice lantern-like creature made of ice and snow. His eyes are meant to resemble closed eyelids, as if he were asleep, with his head resting on his feet. The ice lantern body is covered with illuminated panda patterns.
1. What does Bing Dwen Dwen mean?
This means that the Chinese government has decided that they want to use the mascot for the games to represent the country's passion and determination. They have chosen a character that represents the coldest time of year in China, winter. This is a great way to show off their culture and how much they love winter sports.
2. Why do we care about this?
The mascot is going to be used at many events throughout the games, including opening ceremonies, medal ceremonies, and closing ceremonies. If you want to know what your favorite athletes look like while they're competing, then this is a great place to start!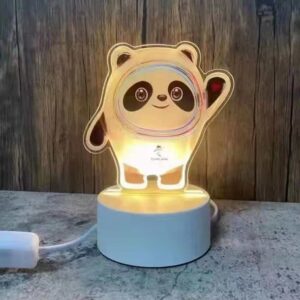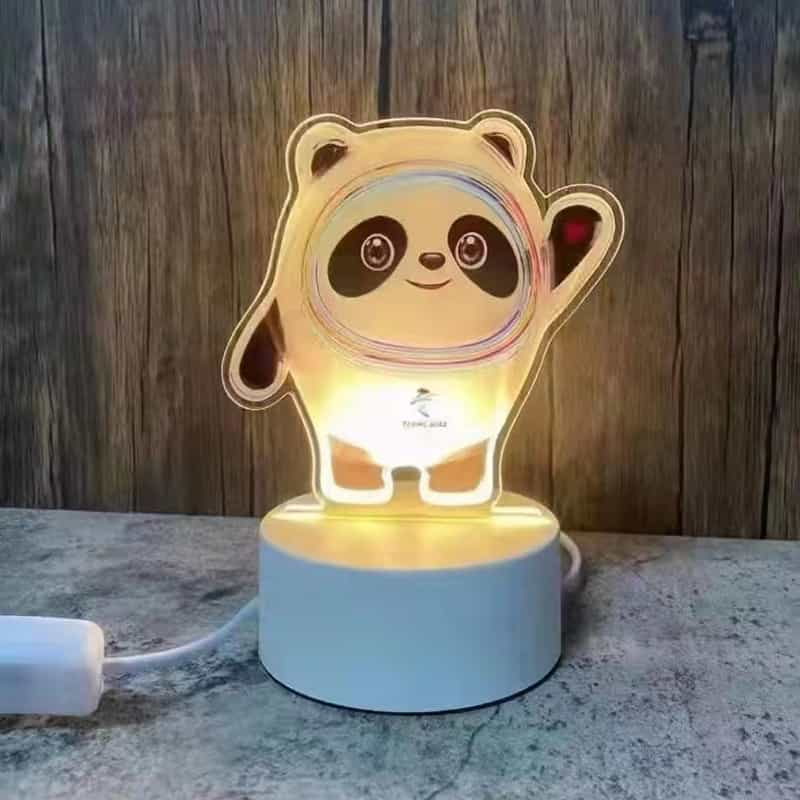 Q & A
There are no questions yet
An LED (light-emitting diode) is a semiconductor device that emits light when electricity passes through it. LEDs are commonly used in many household appliances, traffic signals, and even flashlights.
Incandescent bulbs have been around since the early 1900's. However, their efficiency was only about 20%, meaning that 80% of the power was wasted as heat. In comparison, LED lights are much more efficient. A typical LED bulb uses less than 10 watts of power, while incandescent bulbs use 100 watts or more.
The basic principle behind how an LED works is simple. An electric current flows through a wire filament inside the bulb. When electrons hit the filament, they release photons of light. By changing the color of the light emitted, different colors can be produced.
What are some advantages of using LED lights?
There are several reasons why people choose to use LED lights over traditional incandescent bulbs. First, they last longer. Incandescent bulbs burn out after approximately 1,000 hours, whereas LED bulbs can last up to 50,000 hours. Second, they consume less energy. Traditional bulbs require 100 watts of power, while LED bulbs need only 10 watts. Third, they cost less. Because they don't use nearly as much energy, LED bulbs cost significantly less than traditional bulbs. Fourth, they're safer. Unlike traditional bulbs, LED bulbs cannot explode or catch fire. Finally, they emit less heat. Because they generate less heat, LED bulbs won't get hot enough to cause burns if touched.
Where can I buy LED lights?
You can find LED lights at any lighting store. If you want to purchase online, OPPNO Lighting will be your best choice. You'll want to look for ones that are rated at least CRI 95. These ratings indicate how well the light produces white light. If the rating is lower, then the light may not produce the right amount of blue light.
Accept Payment:
Paypal | Credit Card | Bank Transfer | Western Union.
We will send out your led lights within 6 days after you arrange the payment.
Free Shipping, Ship by DHL/UPS/FedEx.
Products Reviews