There are 4 tips for School lighting. School life occupies a large part of the child's growing up time, the classroom can be said to be the student's second home, the school lighting is good or bad directly affect the physical and mental health of children, for the healthy growth of the next generation, the choice of school lighting should be careful and prudent, after all, the growth of children is irreversible.
So what should we pay attention to when installing and designing school lights? Here's what you need to know about the tips for school lighting!
OPPNO lighting shares tips for school lighting design.
Tips For School Lighting
1. narrow classroom
The general width of the classroom does not exceed 6m, the length does not exceed 8m. perpendicular to the blackboard direction of the classroom lamps only need two to three columns, a total of 4-6 OLE classroom eye protection lamps to meet the illumination requirements. Such classroom lighting options are relatively large, as long as you choose the appropriate location and height of the lamp arrangement, the general OLE classroom eye protection lamps can meet the requirements.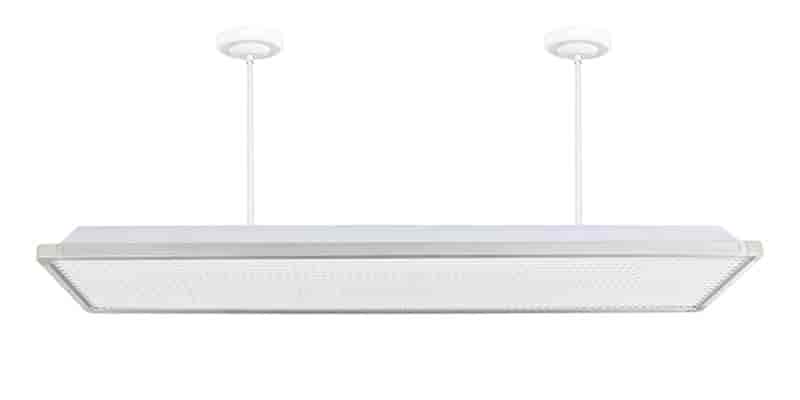 2. Wide classroom
Perpendicular to the blackboard direction of the classroom lighting must be more than three columns, such classrooms must use small grille luminaires with mirror grille. According to the formula for calculating classroom glare UGR, the classroom center line on the position of the lamps and lanterns coefficient is the largest, while the general surface brightness value of the lamps and lanterns in the center line is also the largest, so to minimize the number of lamps and lanterns installed in the center line in the classroom lighting.
3. Use special chalkboard lamps and lanterns
According to the relevant standard requirements, the blackboard lamps and lanterns in the work of the teacher on the podium can not produce glare impact. It is generally believed that when the teacher is lecturing, the blackboard luminaire cannot be installed within 45° above the teacher's line of sight. This puts requirements on the installation height of the blackboard luminaire. It is also desirable to have a blackboard luminaire that is designed to be liftable, taking into account the potential conflicts of position with other teaching equipment.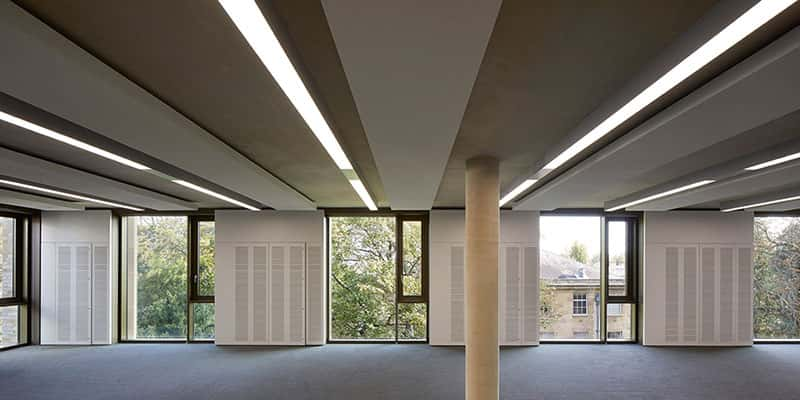 4. Requirements for special classrooms
Most of the schools are ordinary classrooms, in addition to laboratories, art rooms, computer rooms, gymnasiums, recording classrooms and other special classrooms, in the design phase should take into account the special requirements of these classrooms.
Such as: art classroom illumination limit of 500lx, and the color rendering index of the light source to achieve Ra90 or more; gymnastics room and recording classroom, etc. should increase the vertical lighting equipment and so on.
The above is the classroom lighting design tips shared by OPPNO, I hope it will help you, if you want to buy the product, you are welcome to contact us, we are a professional manufacturer focusing on wholesale lamps and lanterns.