10 Lights Switched Stick On Led Light Motion Sensor Light Bar Rechargeable
$99.00

This switched stick on led light is widely used in Wardrobe, washroom, Kitchen, car-trunk, corridor, closet and bedside.
Brand: AUCCE
Manufacturer: OPPNO Lighting
Size: 190*30*16mm
CCT: 2500-6500k
Voltage: DC 3.7v
CRI > 80
Wattage: 3W
Lumens: 300lm
Certificate: CE/RoHS/UL/FCC
Warranty: 3 years
Name
switched stick on led light
How to it works?
The Wireless Motion Sensor Closet Light USB Rechargeable Under Cabinet Lighting for Wardrobe Stairs Cupboard Counter Pantry Stick on Anywhere.
Built-in motion sensor and light sensor working in sync.
1. Doorways, corridors, stairs, lofts, darkrooms, basements, garages, cellars, caves, wardrobes, cabinets, cupboards, bookcases, hotel wardrobes, safes, tents, car luggage compartments, rear compartments.
2. USB charging is convenient, fast and safe.
3. The optimized inductive control design enables that the lights are on, when people come; and when people leaves, the lights will automatically turn on/off.
4. Mini LED lights, super bright cabinet lights, humanized motion sensing.
5. The components are made of high quality and high precision materials. The induction is stable and reliable.
6. Light sensor, smartly capture the brightness.
7. motion sensor, intelligently detects the movements.
When human walks into effective sensing scope(3m/120degree), human movements be detected, automatically light on, no movement be detected, automatically turn off with 20s delay.
8. Effective sensing scope is 3-5m, 120 degree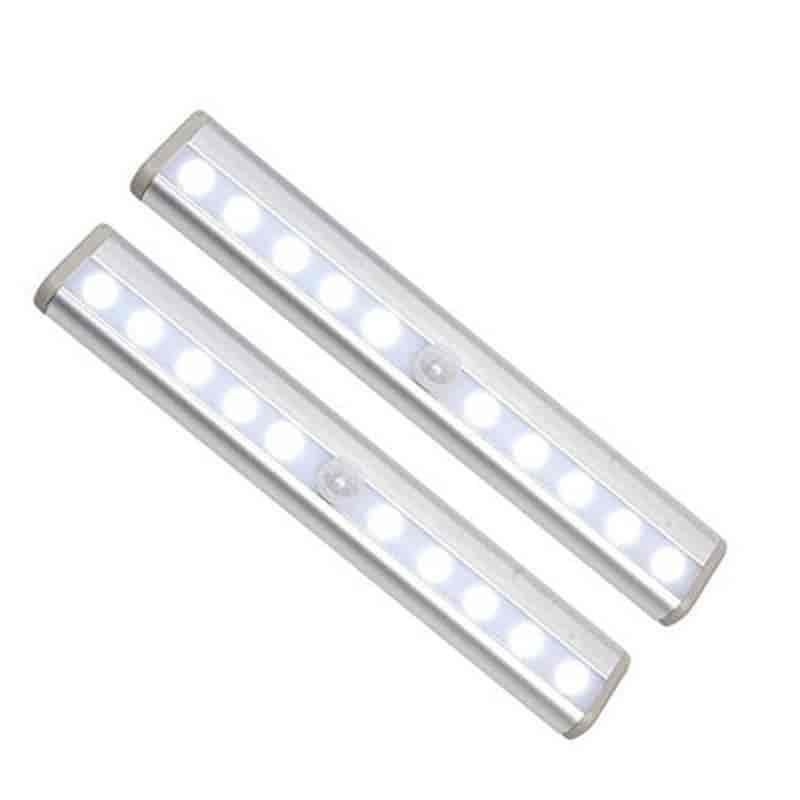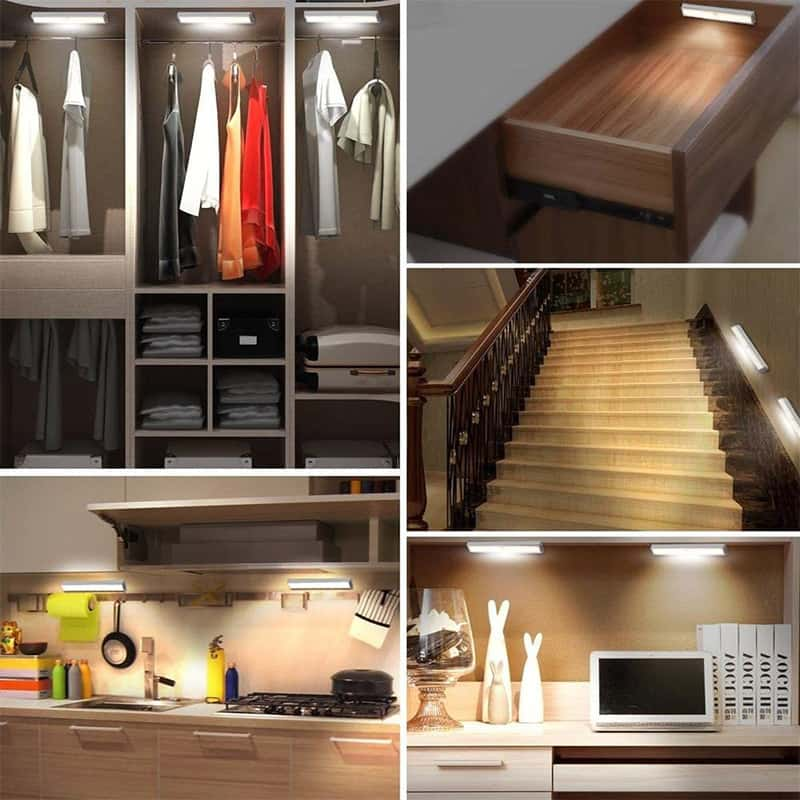 Q & A
There are no questions yet
Products Reviews